Improve Computer Performance
Top 5 Proven Tips To Tune-Up Your PC And Improve Computer Performance
Introduction - Increasing Computer Speed & Performance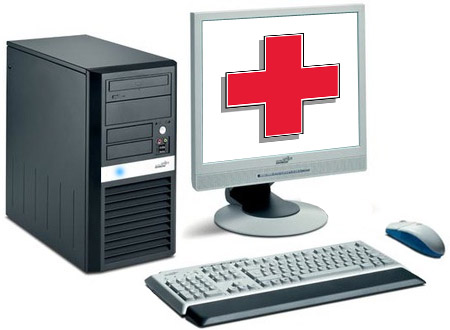 Performing a tune-up on your PC is a fantastic way to speed up your computer and keep it running in tiptop shape.
Just like any automobile your computer also needs these regular tune-ups to keep it running strong and problem free.
This is especially true for Windows based PC's for the Windows operating system is notorious for slowing down with age.
Overtime a typical Windows based system starts to slow for a number of reasons including but not limited to software clutter, software errors, disk errors, disk fragmentation, registry errors, and malware infestations to name a few.
These are some prime examples of why a computer will slow down overtime but there are a ton of other potential candidates that turn to your Ferrari into a Fiesta.
Another major contributing factor that degrades a computers performance is the actual computer user. For example, one user may be more tech savvy than another and because these tech savvy folks are more aware of computing best practices they are less likely to perform a wrong computing action. They also are more likely to keep their PC organized by installing only what they need and by performing custom installations of applications among other things.
Sometimes computer performance problems aren't necessarily the fault of a single computer user but a combination of different users with vastly different usage patterns. Family PC's for example are more prone to computer problems because the typical family PC is shared among multiple individuals.
A shared family PC may also be used daily by younger folks who are more likely to frequent less than favorable websites which are more prone to installing some type of malware or unwanted software such as an annoying Internet browser plug-in on your PC.
Oh and let's not forget peer to peer applications such as Limewire, Kazaa, etc. These applications are popular with youths but unfortunately peer to peer applications are also notorious for being virus expressways.
As you see there are a slew of factors contributing to a computers performance degradation overtime, however don't worry there are also a ton of tips and tricks to improve computer performance.
And by following a few simple guidelines, you can easily maintain your computer to keep it running smoothly.
In this comprehensive computer optimization guide we are going to show you a number of ways to improve computer performance. In no time you will see an increase in computer speed and be up and running in top gear.
---
Top 5 Tips To Improve Computer Performance, Increase Stability and Security
Here we detail our top five recommended computer optimization tweaks to help you improve computer performance and achieve the maximum potential out of your PC. We are going to show you exactly how to speed up your computer with industry proven tips and tricks.
Shy of reformatting your hard drive and installing a fresh Windows operating system, our computer optimization tips will help you squeeze every last megahertz of performance out of your PC.
We highly recommend you start at Tip #1 and then proceed through each Tip to improve computer performance with the best results.
---
Computer Optimization - Tip #1
Improve Computer Performance By Utilizing Windows Update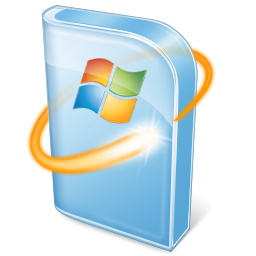 If you use the Internet and run any Windows operating from Windows 95 all the way on up to Windows 7, utilizing Microsoft's Windows Update service is a crucial piece to keep your PC performance at its peak.
With Windows update activated you will stay up to date by receiving critical system patches that fix privacy and security holes in the operating system, bug fixes to improve Windows stability, and more.
Windows operating systems because of their wide spread use are huge targets for hackers and so there are security exploits discovered often. Failure to utilize Windows Update to keep your system patched and up to date is an open invitation for hackers to gain entry into your system. Once they have access they can wreck havoc by accessing your personal information or even use your computer as a drone to spread spam or viruses over a network.
To insure you receive the latest updates, make sure Windows Update is activated. For the best possible protection configure Windows Update to download and install Windows updates automatically.
Windows XP users will find Windows Update settings in the Control Panel under Automatic Updates and Windows 7 and Vista users will find Windows Update settings in the Windows Control Panel under Windows Updates.
For more information, see Windows Security Essentials.
---
Computer Optimization - Tip #2
Improve Computer Performance By Ridding Your PC Of Viruses And Malware

Did you know at least 1 in 10 computer users have some type of malware on their systems? In fact, this information was gathered from a survey dated a few years back so expect this number to be even higher.
Point being, you may want to check your own system. This is especially true if you are running a Windows based personal computer for the Windows operating system is a huge target for these software pests.
Even if you think your system is clean as a whistle and you always have antivirus software running in real-time, it is always recommended that you at the minimum scan your computer system from time to time using your up-to-date antivirus program along with a good anti-malware program.
On a basic level a simple yet unwanted adware type browser plug-in will use some of your computer's memory and it may also slow down your Web browser. If you step things up a notch, a larger malware infestation could eat up even more resources including larger amounts of memory and CPU processing cycles which will slow down your system, sometimes even to a crawl. On top of this malware can cause Windows registry corruption, computer crashes, or problems much worse.
We personally use and recommend that you download the Malwarebytes Anti-Malware program and run a full system scan to scour your PC for malware. If you haven't already done so do it now and see what it finds. Don't forget to follow this up by running a full system scan using your antivirus program now also.
If you for some reason or another do not have an antivirus program and are looking for a free antivirus program that works great you may want to give Microsoft's Windows Security Essentials antivirus/anti-malware program or AVG Antivirus Free Edition a try.
Remember folks, don't forget to remove an existing antivirus program first before installing any new antivirus program or you are sure to slow your PC to a crawl. Two antivirus programs on one system is a disaster waiting to happen.
For more information, see Malware Provention Tips & Spyware Removal Guide.
---
Computer Optimization - Tip #3
Improve Computer Performance By Uninstalling Unnecessary Software

Another fantastic way to improve computer performance is to remove unneeded software. Start out by uninstalling software that you no longer use and then remove unnecessary companion software that may been installed on your PC along with another application.
Toolbars, update services, enhancement packages, shopping companions and download managers if installed along with another piece of software can be removed without effecting the primary application. For example when you download and install Yahoo Messenger it also installs a browser toolbar, update manager, and other applications services, all of which can be removed without affecting Yahoo Messenger.
By removing junk software from you PC you can sometimes drastically improve computer performance. Unneeded software eats system memory, CPU processing power, and hard drive space & performance. All of this extra bloat can lead to slower computer boot times, poor Web browser performance such as slow loading Web pages, and other performance problems including system instability or crashes.
In Windows XP simply go to your Windows Control Panel and access the Add or Remove Programs applet to begin. In Windows 7 or Windows Vista simply search for Add or remove programs using the start menu instant search box.
Once in the Add or remove programs applet, go through the list of installed software one by one and uninstall accordingly. Remove the ones you definitely don't need right off the bat and then if you are unsure about a piece of software perform a Google search to learn about it, and then decide whether or not it is ok to remove before proceeding with the uninstall.
Removing this bloat software from your PC is one of the best ways to speed up computer systems, and it is also one of the quickest ways to improve computer performance to boot.
---
Computer Optimization - Tip #4
Improve Computer Performance By Streamlining Windows Startup Programs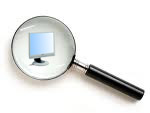 Streamlining Windows startup programs is yet another highly rated tip to speed up your computer. There are a slew of unnecessary programs starting up on the average PC every time you boot into Windows which cause slow boot times in addition to using your computer's memory unnecessarily.
While the typical program is only run when needed such as when you manually launch Microsoft Word for example, many software companies unfortunately install background software for various reasons, often without a true need to do so. Reasons could be to check for software updates, pre-load their program to launch faster after initial Windows startup, or to simply provide you an applet in your system tray by the clock to quickly access program settings, and so forth.
Sure this is fine for programs like antivirus software for example, but do we really need Apple QuickTime, Adobe Acrobat, or iTunes helper services, etc. loading when we start Windows? Well the answer is yes and no for it really depends on a specific application and the features you use, though more often than not it is perfectly ok to prevent an application from starting when Windows does.
By preventing a background application service from running it will free up computer resources, decrease system boot time, and most importantly improve computer performance overall. Disabling an applications background service most of the time doesn't even effect the application itself from launching and running 100% perfect when manually invoked so as you see this is a great way to improve computer performance. Worst case scenario all you need to do is re-enable the background application if the app itself doesn't seem to function correctly.
To get started simply press and hold down your Windows Logo Key and then press R to launch the Run box. Then simply type msconfig in the Run box and click ok to launch the System Configuration Utility. Now click on the startup tab and proceed to uncheck unneeded applications accordingly. Once you reboot you are going to reap the benefits of a streamlined computer system and faster boot times.
For more information, see Msconfig Startup Utility Guide.
---
Computer Optimization - Tip #5
Improve Computer Performance By Optimizing Your Hard Drive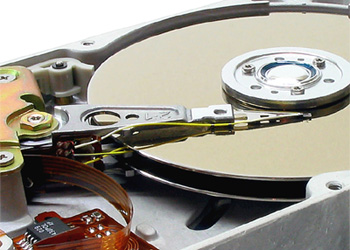 Optimizing your computer's hard drive is a fantastic way speed up your PC and improve computer performance. The hard drive is the slowest component in a computer because of its mechanical nature so you can reap a solid performance increase it you keep it running at peak speed.
To speed up your computer you should regularly perform hard disk maintenance that includes cleaning up unneeded files, checking your hard drive for errors, and most importantly defragging it at least once a month.
Overtime both Windows and applications leave temporary files lying around in various folders on your hard drive taking up unnecessary space. Once such folder is the Internet Explorer temporary Internet files folder. While this folder is beneficial in that it caches your Web pages for faster access, Internet Explorer can also slowdown or malfunction if the folder isn't cleaned out from time to time.
On a basic level all the various temp files take up precious disk space but in extreme cases if a hard drive is close to capacity Windows may start misbehaving since Windows operating systems need space for temporarily files and virtual memory operations.
Cleaning up your computer's temporary files should be part of your normal hard drive maintenance routine if you want to improve computer performance, plus a disk cleanup also sets the stage for a system defragmentation.
For Windows XP systems click Start, point to All Programs, then Accessories, then System Tools, and then select Disk Cleanup. For Windows 7 and Windows Vista systems simply type Disk Cleanup in the start menu instant search box and select it from the list of results. Once the Disk Cleanup application is loaded simply select your desired cleaning options and click Ok to begin the process.
Now that you performed a disk cleanup this is a great time to defrag your hard drive. In a nutshell defragmenting a hard drive reorganizes your hard disk so Windows can find and access files more efficiently. In technical terms, it consolidates fragmented files and folders on your computer's hard disk so that each occupies a single space on the disk. With your files stored end-to-end reading and writing to your hard disk speeds up.
To launch the disk defragmenter application in Windows XP click Start, point to All Programs, then Accessories, then System Tools, and then select Disk Defragmenter. For Windows 7 and Windows Vista systems simply type Disk Defragmenter in the start menu instant search box and select it from the list of results.
Once Disk Defragmenter launches click the drive that you want to defragment, and then click either the Analyze or Defragment button. Choosing analyze will let you know whether you should defragment the drive, but you can forgo analyzing the drive and start defragmenting it right away if preferred.
In addition to running Disk Cleanup and Disk Defragmenter to improve computer performance, you should also check the integrity of the files stored on your hard disk by running the Error Checking utility from time to time, especially after a system crash or power outage. You may have file system corruption and not even know it which can potentially cause system instability.
The Error Checking utility scans the hard drive for either bad sectors or file system errors depending on which option you choose. Usually it is enough to scan for file system errors only, but if you've never scanned for bad sectors you should give it a whirl since bad sectors can develop over time from daily disk usage. It's not a bad idea to scan your hard disk for file system errors weekly even if your system hasn't crashed, etc. and to scan for bad sectors monthly.
To run the error checking utility close all open files, click Start, then click the My Computer or Computer icon depending on your Windows version, in the My Computer/Computer window right-click the hard disk you want to check and then click Properties, in the Properties dialog box, click the Tools tab, and finally select your desired option and then click the Check Now button.
Optimizing your hard drive as you see is an essential performance tweak to improve computer performance. At the end of the day if you want to improve computer performance and speed up your computer with little hassle your hard drive should be a key focal point since it is after all the slowest piece of hardware in your system though also one of the most important.
---
Conclusion - Improve Computer Performance
In this guide we covered a slew of real world computer tips and tricks to improve computer performance with the goal to ultimately help you speed up your computer to its original glory.
We hope you've enjoyed our comprehensive guide detailing numerous ways to improve computer performance. If you have questions or any feedback please Ask The Computer Tech anytime!
We look forward to hearing from you!
---
See also:
---

Return from Improve Computer Performance to Home Page


Contact us | View site map